Dive deeper. Connect with artists of the festival. Expand your expectations of the art form... through Fall for Dance North's in-house podcast, Mambo.

Season 4 available now.
Mambo tells stories that swing to the rhythm of our modern lives. Season 1 – which premiered during the festival's 6th edition from Sept 29 - Oct 18, 2020 – brings you stories about encounters with, through and beyond movement. From finding parallels between dance and baseball to transforming a covid-cancelled dance piece into an audio production, curiosity leads to human and humorous exchange in Mambo Season 1.
In 2021, Season 2 took us behind-the-scenes of the festival's 7th season (Sep 11 - Oct 29, 2021) and beyond. Each episode offers unique perspectives on festival works and insights into the creative process. Over six special episodes, join co-hosts Ilter and Nicole – on a film set, at a studio, on the road – for candid conversations that are sure to broaden your perspective on the possibilities of dance.
In Season 3, we brought you intimate and curious artist-to-artist conversations. Each of these six episodes features at least one 8th annual festival (Sep 17 - Oct 8, 2022) artist to take you behind the curtain of creative process, the history and evolution of dance forms and more.
Meet the artists.
Get closer to the action.
About the Collaborators
ILTER IBRAHIMOF
Co-Host
Ilter Ibrahimof is the co-founder and Artistic Director of Fall for Dance North. Born and raised in Istanbul, Turkey, Ilter moved to North America in 1998, first to attend Emerson College in Boston and then living and working in New York City and Montréal before settling in Toronto. As a creative mind in the dance field, Ilter is regularly invited to participate in various festivals and conferences in Canada and around the globe as a curator and speaker. In 2020, Dance Collection Danse Hall of Fame awarded Ilter the Sandra Faire Next Generation Award.
NICOLE INICA HAMILTON
Co-Host
Nicole Inica Hamilton is an award-winning choreographer, and the Founder/ Artistic Director of Inica Dance Industries. A certified educator and member of Dance Masters of Canada and Dance Masters of America, Hamilton has served as a guest teacher, mentor and speaker at institutes across Canada including but not limited to; George Brown College, University of Toronto, York University and University of Calgary. She has presented in national and international conventions including; En Avant-RAD World Convention, Toronto Dance Teacher Expo, Creation Championships, the Performing Arts Medicine Association and more. Hamilton is an on-air radio host at CIUT 89.5 FM, and the producer/ host of Turn Out Radio. She reports on the current news affairs of our time with special focus on arts, health, career, and business news. Hamilton is the in-suite moderator for the Dora Mavor Moore award winning dance Immersion, and has operated as a guest correspondent on media and discussion platforms across Canada including the Career Buzz Show, and Fall for Dance North's Mambo Podcast. Her voice has been featured on national commercials, film, and television networks where she has also moderated, and facilitated conversations with leaders across the globe.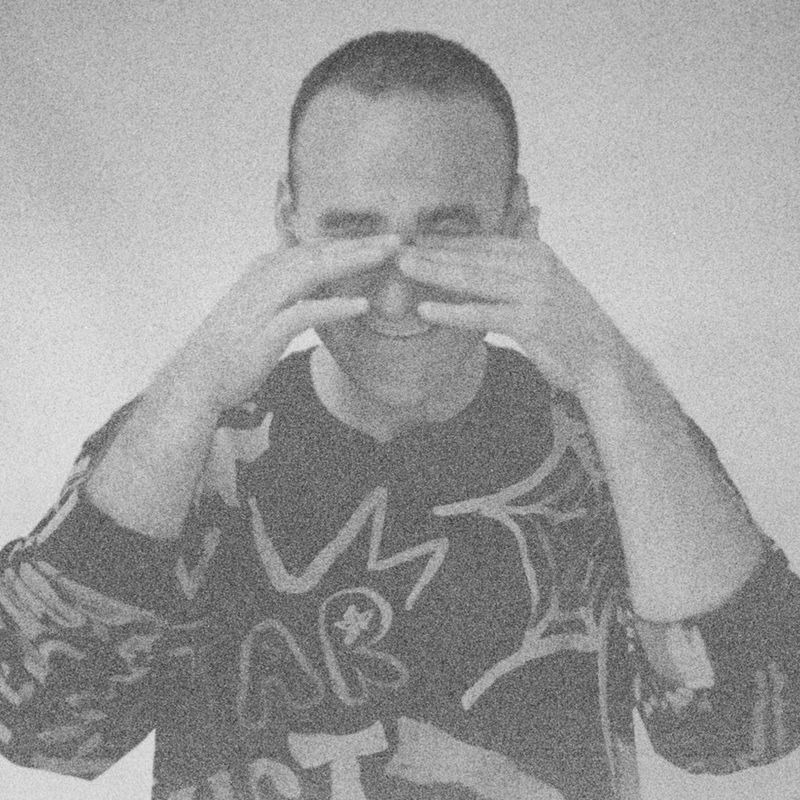 JOHNNY MRYM SPENCE
Producer (Seasons 1 - 3)
Johnny Mrym Spence is an artist of Jewish & European Settler ancestry who loves and creates in Tkaronto. He is grateful to the many Indigenous nations who have been here since time immemorial and who continue to live here to this day. He recognizes the people of these nations as the rightful stewards of the land and pledges to do all he can to return leadership of it to them.
Johnny's maternal great-grandmother was Sara, paternal grandmother was Joan, maternal grandmother is Judy, and mother is Annie; he owes whatever compassion and creativity he has to them, and thanks them for the gifts of story and song.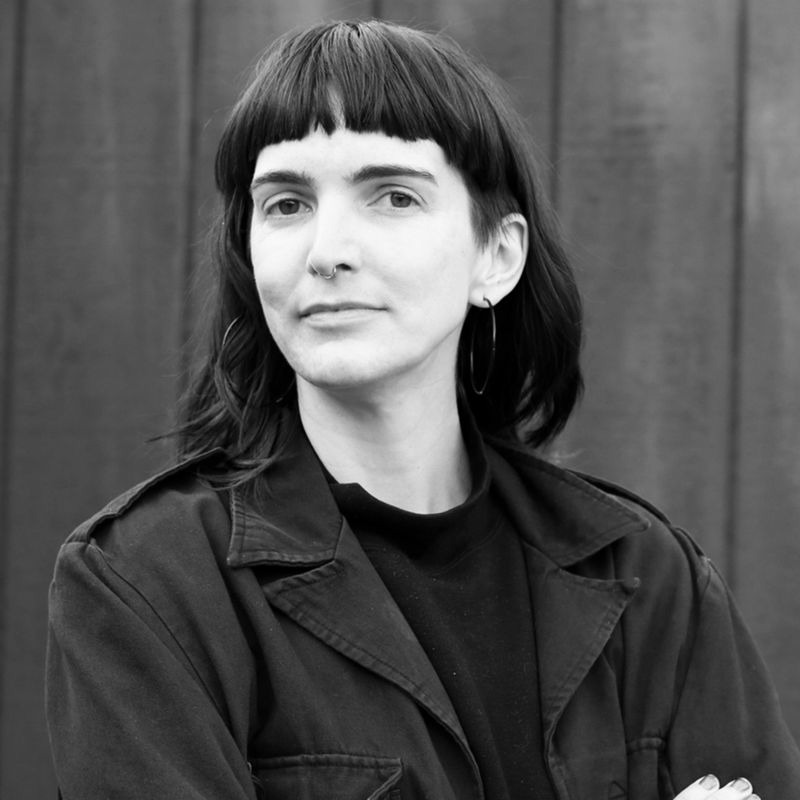 KRISTINE WHITE
Producer (Season 2)
Kristine White is a multidisciplinary artist working across the fields of puppetry, visual arts, and audio. She has created a variety of works for radio, theatre, film, and installation. The through line in all of Kristine's work is the idea of sculpture -- whether it be sculpting with clay, cardboard, sound, or shadow puppetry. Kristine is especially interested in creating work that is grounded in place, and that brings audiences into greater relationship with the space/place they are in.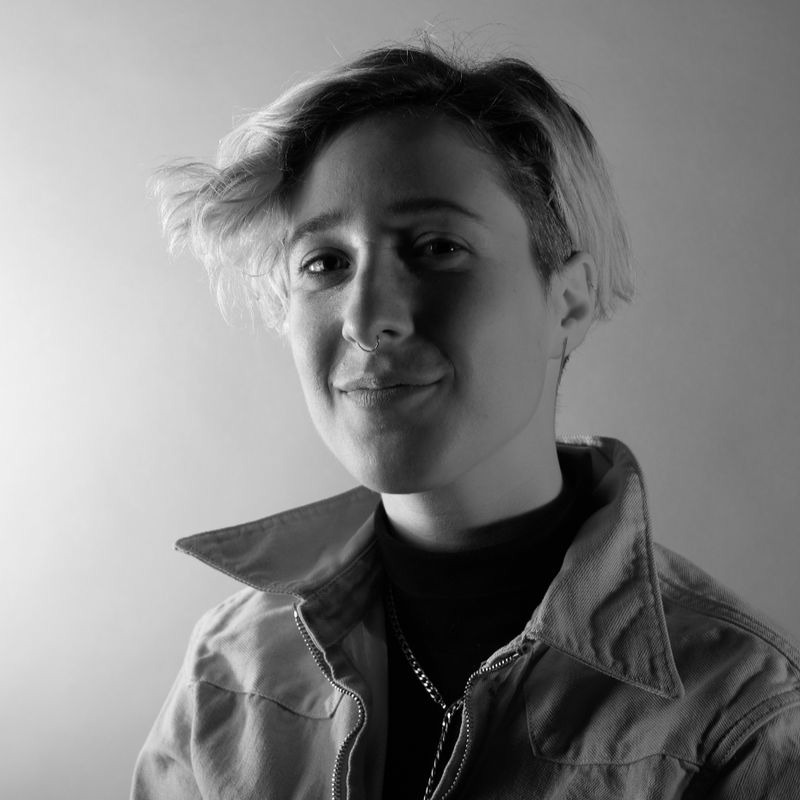 JESS SHANE
Producer (Season 1)
Jess Shane is an audio producer and artist whose work has aired on BBC's Short Cuts, WBEZ's Re:Sound, and across the CBC network. She has presented work at festivals and conferences internationally, including Open City Documentary Festival, Audiocraft, Hearsay Audio Festival, and at the International Features Conference. Jess is currently a producer on Wrongful Conviction: False Confessions with Making A Murderer's Laura Nirider and Steve Drizin. She previously worked on CBC's Personal Best and Mic Drop. Jess is also the co-founder of Constellations, a podcast for sound art and experimental audio. Find more of Jess' work at www.jessshane.com.